Edible Branding: Branding Beyond the Package
By Bas Brunt on 12-10-2020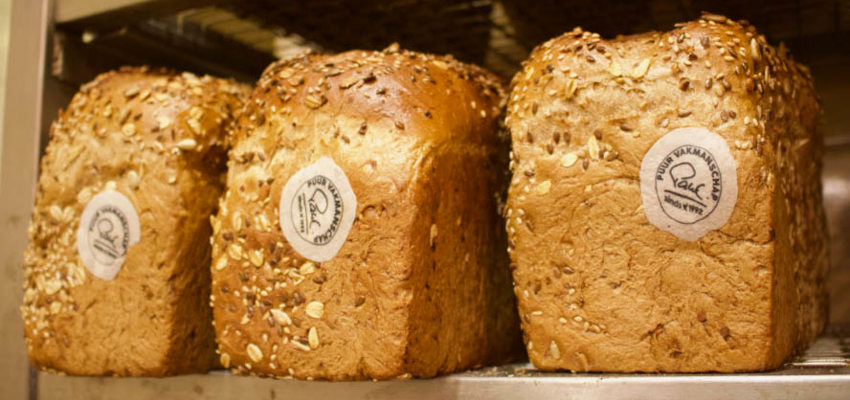 Wafer paper is used for various purposes, like wafer labels, wrapping paper and chips trays. In addition, it can also be used well for edible branding. As consumers become increasingly keen on authentic, healthy food with a story behind it, edible branding offers a huge variety of ways to convey meaningful messages via the product itself. An example of a company that produces wafer paper as edible branding is Primus Wafer Paper.
Primus Wafer Paper
Produced in the village of Oostzaan, just north of Amsterdam, Primus' edible wafer paper provides a unique branding, advertising and storytelling opportunity for brands to express themselves. Wouter Smits, Commercial Director of Primus Wafer Paper explains: "People are interested to see where their food comes from, for example, so our labels can help with communicating key values and ensuring peace of mind for consumers."
Powered by the potato
Wafer paper is a starch-based material that is made from corn, potato or rice. Primus considers potato starch to be the best ingredient for wafer paper, and has relied on the consistent quality of Dutch potatoes since 1916. The company has developed a unique production process for edible wafer paper, combining starch science and drum-drying technology to produce in excess of one million kilograms of wafer paper a year.
Primus uses drum-drying technology to cook the dough, where it is drum dried at high temperatures before being rolled up or cut into sheets. Thanks to this unique technology, Primus can deliver the thinnest and most flexible wafer paper available, ready for industrial use.
Primus has three different product groups, which are wafer rolls, wafer sheets, and wafer labels. The wafer paper rolls are mainly produced for brand owners in the industrial confectionery segment. The wafer paper sheets are the ideal solution for edible printing on cakes.
Personalised wafer labels
Wafer labels, meanwhile, can be used to decorate almost any product, from bread, pastries and biscuits to pies, meatballs and sausages. Producing edible labels that have a natural look and feel, Primus has helped capture the attention of consumers in surprising ways. In terms of technical specifications, the company's wafer labels are available in almost any form and can be customized to meet consumer specifications, bringing branded messages right to the dinner table as a result. A standard assortment of designs brandishing messages such as 'bio', 'gluten-free' and 'vegan' are also available. This makes the wafer labels an ideal medium for brands to convey stories and messages onto their products.
By sharing Primus' story, we hope to inspire new ideas in the marketplace. How are you going to innovate?